Villas at The Retreat Public Offering Statement
May 2017
Welcome to the Villas at the Retreat!
I hope you are enjoying your new home at The Links at Gettysburg.  The Villas neighborhood continues to grow and there is information about the community that we wish to share with you to help you settle in quickly.
Villas at the Retreat Homeowners Association (HOA)
Our neighborhood does not yet have an elected HOA as we have not yet reached a minimum number of homeowners to form a Board.  The developer, Rick Klein, acts as the Executive Board for the Villas and he has appointed various advisors for the Villas neighborhood issues. They are Gayl Dustin as the Master HOA rep and Budget Advisor, Brenda Insalaco as the Lawn Care Advisor, and Heidi Bienkowski as the Architectural Review Board Advisor  If you have any questions or concerns about the Villas HOA, please reach out to them to discuss.
The Links Master Homeowners Association  
The Master Association includes representatives from all The Links Communities.  The Board currently consists of Bud Vance from The Courtyards, Sal Ferlisi  from Garrison Falls, Developer Rick Klein and Gayl Dustin advisor for the Villas.  If you have any questions about the Master Association, you may call any of us..
Payment of HOA Fees
The Community bookkeeper for both the Master Association and the Villas at the Retreat HOA, is Courtyards resident Dennis Bowman.  You will hear from him initially regarding HOA fees prorated from your settlement date, but you will not receive monthly invoices.  Monthly HOA fees in the amount of $165 per month are due on the first of each month.  A late fee of $10 may be assessed for any fees past due.  You should send your monthly check to the Villas at the Retreat HOA, 601 Mason Dixon Rd, Gettysburg, PA 17325.  Or you can hand deliver it to Gwen Myers in the Pro Shop business office who will forward it to Dennis.  As an option, many residents have a bank bill payer service automatically issue a check each month through e-banking, and some residents pre-pay their HOA fees a year at a time.
The Master Association fee is paid annually.  The Master association billing is done at the beginning of each year and you will received an invoice. This amount is currently $383.16 and is paid to The Links Master Association and is mailed to 601 Mason Dixon Rd, Gettysburg, PA 17325.
In addition to the Master annual fee you will pay a Community Amenities Fee of $300.00 per year.  As part of your settlement, new build residents have a three year exemption from this fee. Three years from your settlement, this fee will be added to your annual Master Association fee billing.
There is also a Neighborhood Improvement District (NID) annual fee of $1500.00 payable to Mt. Joy Township to retire bonds that were issued by Mt. Joy to cover financing of streets, storm water drainage systems, street and courtyard lighting, common area landscaping, and various other elements of the Links Planned Growth Community.  You can find additional information about the NID in the Public Offering Statement you received at settlement.  Attached is another letter that further explains the differences between the NID, the Master Association Fee, and the Community Amenities Fee.  Currently, homeowners at the Villas at the Retreat are not yet paying the annual NID fee.  You will be notified by Mt. Joy Township when this fee is due.
Community Rules and Regulations
At settlement you should have received the Public Offering Statement which contains the Community and HOA Bylaws, Rules and Regulations, and other legal documentation.  There is a lot of good information in this Statement and we encourage you to become familiar with it and to ensure all residents, guests, and tenants in your household are aware of and abide by these rules.
Community Center, Pool, and Fitness Room
New homeowners are provided with an Access Card for each resident to use to access the Community Center, Pool, and Fitness Room.  Your builder normally will initiate this process shortly after settlement, but if you do not receive your cards, please contact Sal Ferlisi  to request cards.   A separate Pool Rules document is distributed to the community from the Community Center Operating Committee (CCOC) at the start of the summer pool season.  Residents are responsible for ensuring that all family members and guests abide by the pool rules.
The Community Center is available for private rental at a nominal cost.  Use of the Community Center for community only events is free.   Call Connie Feldman for availability and reservations.
Architectural Review Committee
If you wish to make any changes or improvements to the exterior of your home or property, there are specific Architectural Review guidelines within our community.  You can find these in the Public Offering Statement.  You are required to submit an application for Architectural Improvement to the Architectural Review Committee via Heidi Bienkowski.  A copy of this application is attached for your reference.  Heidi provides advice to the Executive Board (Rick Klein) on your application, and you will receive a written approval letter within 30 days of receipt of application.
Note that in your Public Offering Statement there is a Chart of Maintenance Responsibilities that summarizes the responsibilities of both the homeowner and of the Homeowners Association
Trash and Recycling
Trash should be placed at the curb by 9:00 AM on Tuesday & Friday of each week.  All trash must be in bags and those bags must weigh less than 50 pounds. The Links Grounds team picks up the trash and the crew is not required to pick up anything that is not properly bagged.  Bags of trash should not be left out unprotected overnight as we have an active animal population!
The community encourages recycling and the bins are located in the parking lot of the Golf Pro Shop.   Our recycling is single stream collection, so all recycling is deposited in the same bins.  A copy of the approved recycle items for collection is attached.  Our bins are well used and we encourage all to conserve space in them. All large boxes (to include your moving boxes) must be broken down and put inside the recycling bins, not just left on the outside of the bin.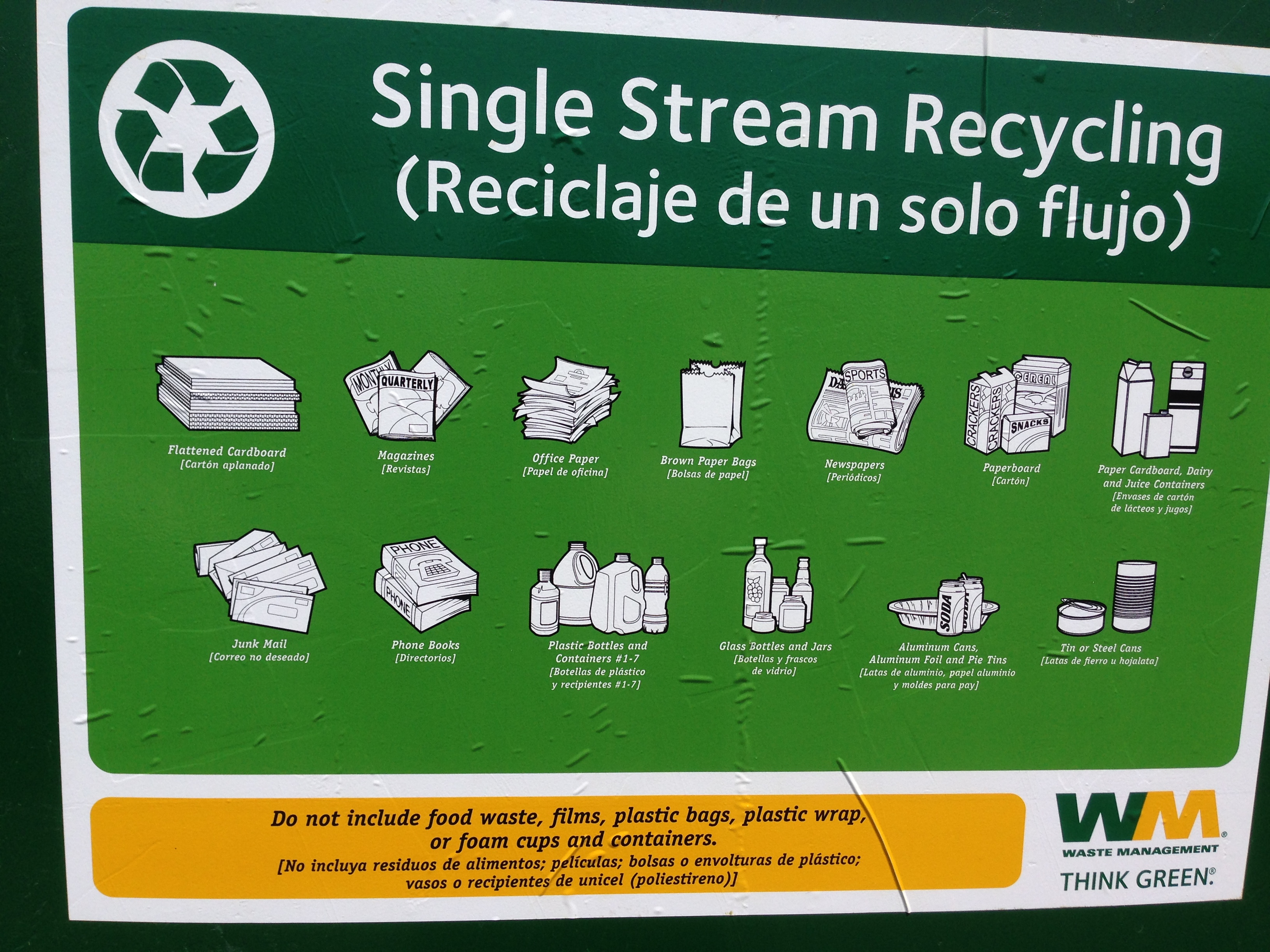 If you have large, bulky items of trash for disposal, you may use the large trash bins behind the developer's farm off of Mason Dixon Road.
Lawn Service
Brightview Landscaping is under contract with the HOA to provide weekly mowing and landscaping services during the summer season.  Also included is periodic mulching, fertilizing, weed control application, pruning of trees and bushes (front yards only), and leaf collection.   Any new planting beds added by the homeowner are not maintained under the HOA contract.  Brenda Insalaco is the POC for the Villas contract with Brightview.  If you have any issues with the service, please inform Brenda and do not call Brightview directly.
Snow Removal
Snow is currently removed at the Villas by the Links Grounds Team after more than 2 inches of snow falls.  Walkways and driveways are pre-treated as needed with ice control prior to predicted precipitation.
Community Notifications
The community has a distribution list for community notifications.  If you are not already receiving community information, please contact Cliff Feldman and ask to be added to the distribution list.  Also, Cliff keeps a current Links Community Directory of homeowners and a Recommended Local Service Providers list which is updated and distributed periodically.  If you want to send a notification to all homeowners at the Links, contact Karen Hollerich Kopp.
Newspapers
Many of your neighbors receive The Washington Post.  If you are interested Contact Bryan Despreaux (pronounced Despro). Tell him you live at the LINKS at Gettysburg. He is our service representative.  Some folks have had trouble getting service started, so be persistent.  Other newspapers like the Gettysburg Times is also routinely distributed in the neighborhood.
Newspaper Recycling
Many of your neighbors recycle newspapers for benefit of the local Boy Scouts. Newspapers are to be bundled in paper bags or with twine, and glossy ads and inserts may be included.  Frank Negro at 8 Parkland Court is the focal point for this effort and newspapers may be taken to his house once a month.  Frank will send an email to the community to advise of the next pickup date.
Parking
As a courtesy to your neighbors, please only park in your driveway or garage.  Our courtyards and roads are very narrow and not conducive to street parking.  Limit parking on the street and do not block your neighbor's driveway or the roadway.  As construction in the neighborhood continues, there can be multiple large trucks trying to maneuver the streets.  Do not park on your neighbors grass or on the common area grass islands as they can quickly turn to mud pits. If you are having multiple visitors to your home, please encourage them to park in the large lot behind the Retreat Condo building.
Pets
Pets must be accompanied by an individual and maintained on a leash at all times.  Each pet owner is responsible for cleaning up, removing and discarding all animal excrement immediately when walking the pet.  As a courtesy to your neighbors, please do not let your pet do its business on your neighbors' lawn.
Social Activities
Our community is very active socially and we encourage you to participate.  A current list of Social Groups is attached below.  In addition, there is a weekly happy hour each Friday at the Red Rock Grill in the Links Pro Shop starting at 5:00pm and offering dinner & drink specials.  This is a great way to get to meet your neighbors at The Links.
 16.   Community Website and Calendar
The Links HOA's maintain a homeowner website and community calendar located at www.Linkshoa.org.  If you want to publish anything to the Calendar, please call Karen Hollerich Kopp or Cynde Vance.
The above is just a summary of some of the Rules and Regulations and does not replace the official notice in the Public Offering Statement.  I encourage you to read this document for additional information on topics such as noise, draperies and curtains visible from the exterior of your home, fences, awnings, decks, storage, pets, etc.
I know this is a lot to digest so please don't hesitate to call any of the HOA members if you have any questions.
Welcome to the Links.
The Villas at the Retreat Homeowners Association
The Links at Gettysburg Master Association
Thank You!